Fat Rabbit Farm "I Made This For You" Shirts
We're late to the party, but there's still time to put in your pre-order for new t shirts from Fat Rabbit Farm. Their newest design, "I Made This For You" features the rabbit Babee paired with her pet elephant Peanut.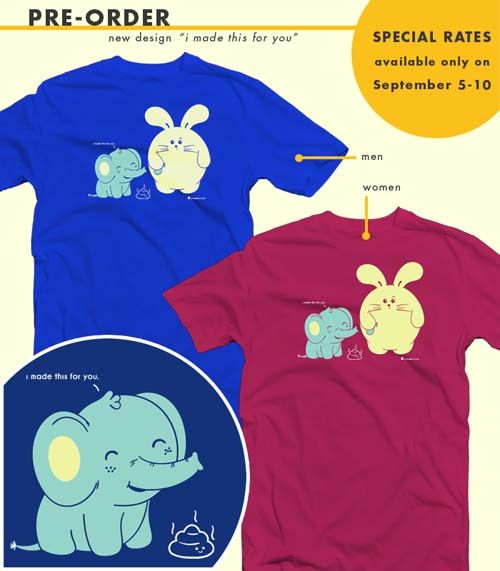 This design is limited run and comes in womens and mens sizes. The pre-order price for $20 USD ends Sepetember 10, 2012, then after that date the shirt will be $25 USD. Order your shirt in the Fat Rabbit Farm online store today!
Source: Fat Rabbit Farm