Fat Rabbit Farm "Babee Bunny" Plush
Starting today, Fat Rabbit Farm will be taking pre-orders for their Babee plush toy. Now you can take Fat Rabbit Farm's mascot Babee home with you! Babee will be limited to 20 pieces and they will all be handmade.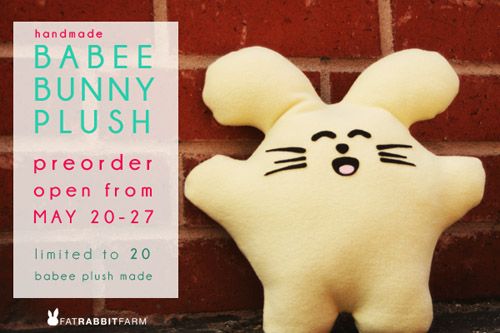 The pre-order will be up for a week or until all the plush toys have been sold. Orders yours through Fat Rabbit Farm for $35 USD each.
Source: Fat Rabbit Farm