Fat Rabbit Farm 2015 Designs
New year means new shirt designs from Fat Rabbit Farm are out for pre-order! Pick from three brand spanking new designs featuring FRF's mascot Babee in fun scenes. Our favorite is Babee cosplaying as Godzilla chasing after an ice cream truck!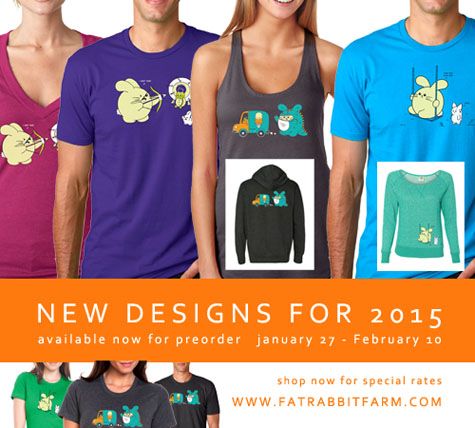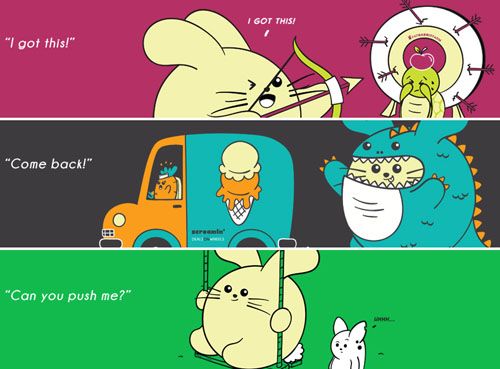 You can pre-order these designs in various styles like tees (crew neck and v-neck shirts are available), tank tops, and hoodies. Check out the Fat Rabbit Farm website for all available styles and special pricing on pre-orders.
Source: Fat Rabbit Farm