Eimi Takano's "The First Play House" & "Toast-chan" Group Show at Alice & Beanstalks Gallery
We just got introduced to the super kawaii works of Japan-based sculptor Eimi Takano earlier this spring. We're totally in love with her Donut Babies so we were excited to hear that Takano will be having two shows this weekend in Tokyo-based gallery Alice and Beanstalks.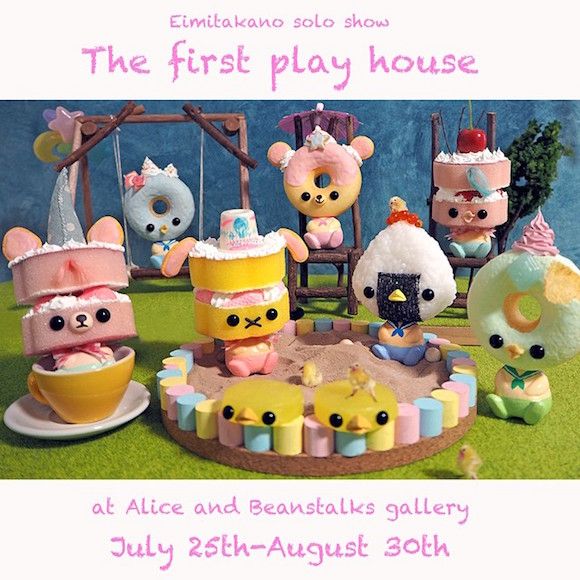 "The First Play House" is a solo show that will feature new works from Takano. There will be an array of new Donut Babies as well as other custom toys. Below is some of the pieces that will be on display on the show.
There will also be a group custom show featuring Takano's "Toast-chan" character. The group show featured the works of 14 artists.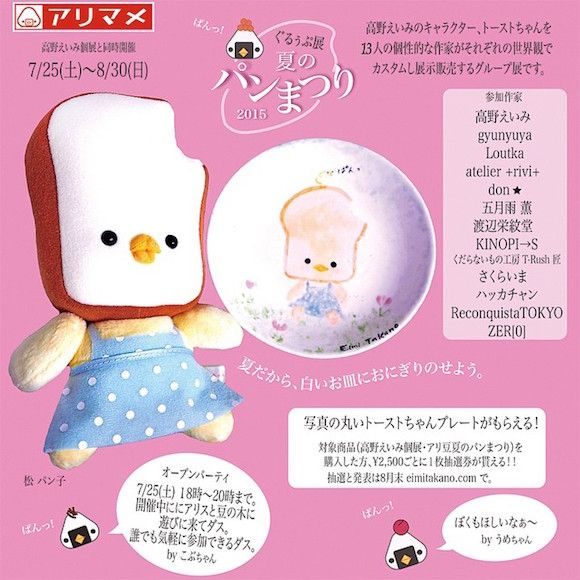 There will also be a plush Toast-chan toy that you can purchase at Alice and Beanstalks. The plush will be ¥2,680 JPY each (about $23 USD each). If your purchase from either shows are more that $25 USD, you can join a raffle to win a Toast-chan dish!
Source: Eimi Takano on Facebook