Eimi Takano Sugary Donut Baby Necklaces
In keeping with today's donut theme, check out these necklaces from Eimi Takano! They are Takano's cute donut faces made into wearable necklaces. Each Donut Baby pendant is made with resin and includes frosting and sprinkles. There are three colorways you can get, each hanging from a brightly colored chain adjustable chain!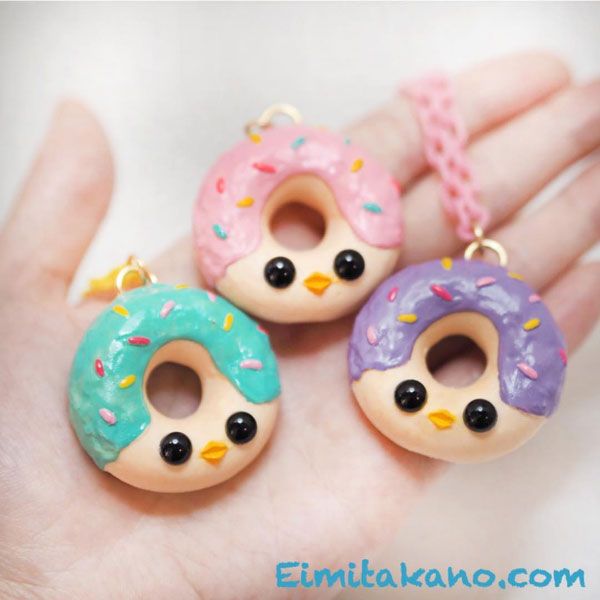 The Donut Baby faces are less than 2 inches in size and come on an 8.3 inch chain. All three are available now at Alice and Beanstalks Gallery for $32 USD each while supplies last!