Confectionaire Extraordinaire Cupcake Headphones
Have you checked out Confectionaire Extraordinaire? The online store is filled with fun jewelry and accessories to make your day cuter! All the items offered in the store are adorable, but the item we love the most is the Cupcake Headphones! The made to order headphones are decorated with frostings, sprinkles, and other accents that make them great candy. They look good enough to eat!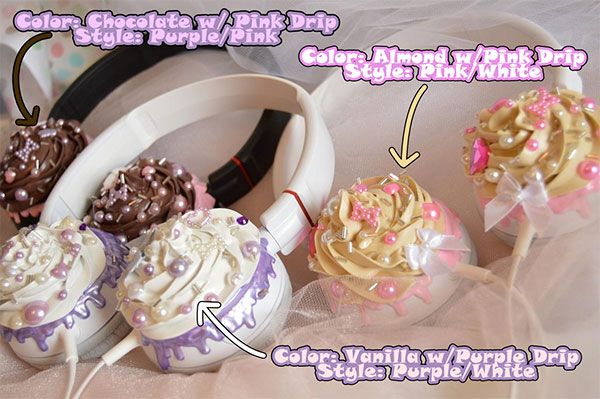 There's six colorways to choose from, all of them priced at $45 USD each. Because of the work involved, it takes up to 4 weeks for these headphones to be completed. We think it's worth the wait-why would you want to rush the creation of such great looking headphones?