"Drifting Away" Custom by Squink!
There's a new Squink custom being released today! This custom, entitled "Drifting Away," is a handpainted MUNNYWORLD Foomi from Kidrobot. Drifting Away is the first part of Squink's "Gigantic Dreams" series.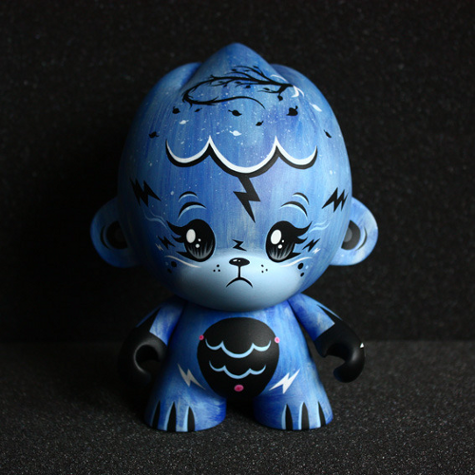 Drifting Away is 7 inches tall and is on sale for £140 GBP (or a little over $217 USD). This custom goes on sale in Squink's online store later today, July 9, 2012, at 8PM GMT+1 (or 3PM EDT).
Source: Squink