Doodllery "Christmas Tree" Earrings
Add some extra holiday flair with these adorable Christmas Tree Earrings by Doodllery. They're happy trees that will add additional holiday cheer to any outfit.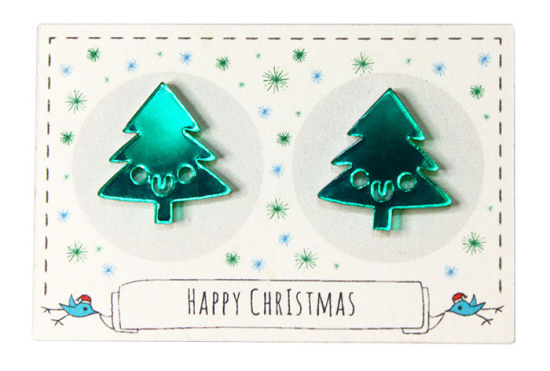 These handmade earrings are about 1.5 inches in size. They're available at UK-based online shop Little Moose for £8.50 GBP each, or $14 USD each.
Source: Little Moose