"Dobutsu Totem Dango" Plush by Merry Happy Studios
It's looks yummy doesn't it? It's a tall plush toy from NYC-based cute company Merry Happy Studios. The name of this toy is Dobutsu Totem Dango and it includes three heads that look are shaped as animals, but we think they look more like scoops of ice cream. It even comes with its own handle!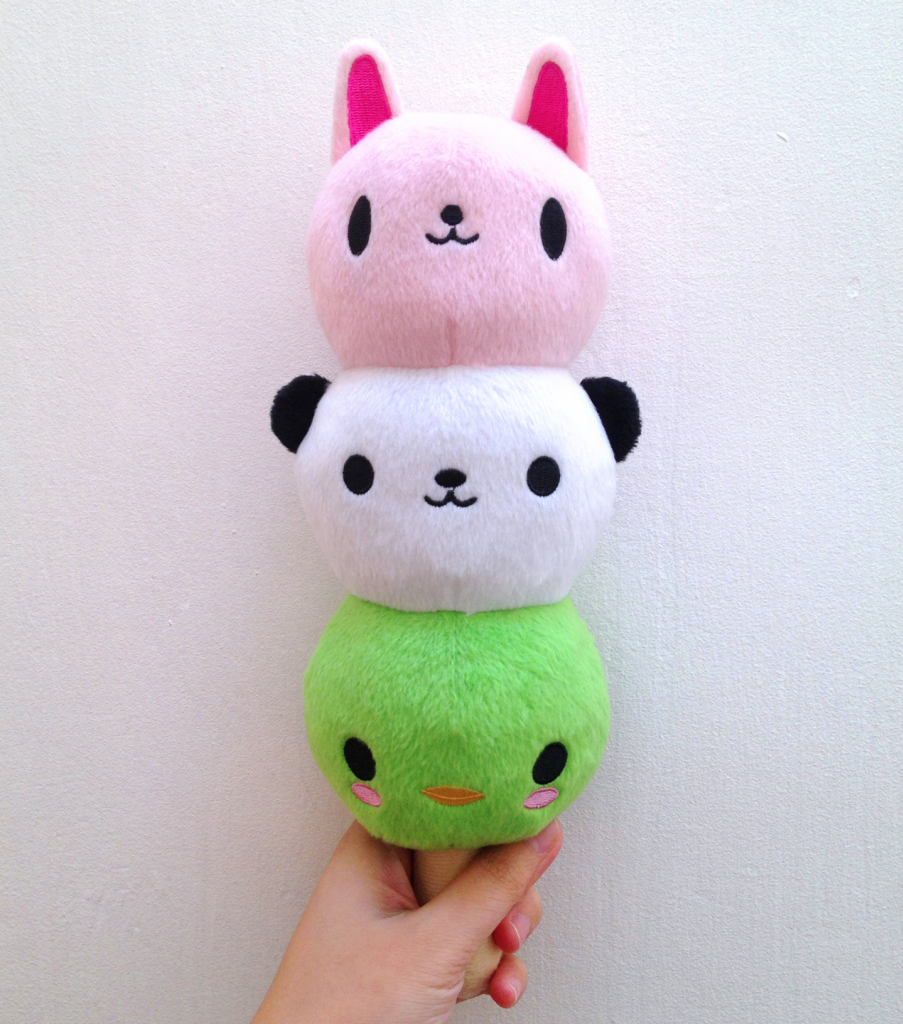 Dobutsu Totem Dango stands at 12 inches and is limited to 150 worldwide pieces. You can order yours exclusively in the Merry Happy Studios online shop for $25 USD each.
Source: Merry Happy Studios