DesignerCon 2014: Martin Hsu x De Korner
Being released at this year's DesignerCon is the latest colorway of Martin Hsu's Blacky vinyl. This purple "Gumdrop" version of Blacky is an exclusive colorway to De Korner. Gumdrop Blacky is limited to 88 pieces and includes a matching 5 x 7 inch print.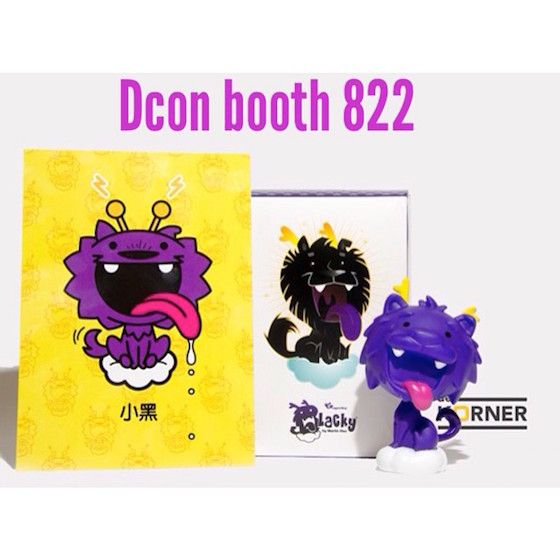 This purple Blacky is $25 USD each and can be purchased at the De Korner booth (booth # 882) at DesignerCon on November 8 and 9, 2014.
Source: De Korner on Facebook