DesignerCon 2014: Flat Bonnie
Flat Bonnie was be at this upcoming weekend's DesignerCon in Pasadena. New animal friendly plushes galore!
The exclusives are a white edition of Sparq the Baby Drago and a "Frozen" edition of Jackalope. Sparq stands at 10 inches tall and limited to 20 signed/numbered pieces while Jackalope is 12 inches tall and limited to just 10 signed/numbered. Both plushes will be $50 USD each.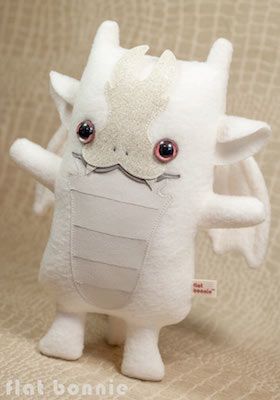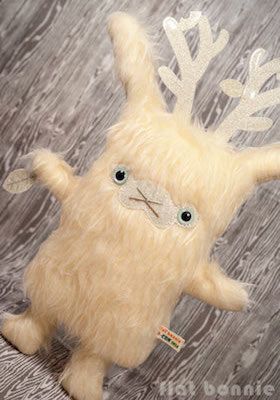 On top of the exclusives there will also be new characters including bears, a pink elephant and a cactus at the booth for purchase. Check out the collage of goodies below:
Visit the Flat Bonnie booth (both # 316) at DesignerCon on November 8 and 9, 2014, to see these plushes. Hopefully any leftovers will be available to those that weren't able to attend the convention-fingers crossed!
Source: Flat Bonnie