Designer Con 2014: Crayon Muckey
When we first saw Japanese-based company Instincttoy's Muckey we were kind of spooked about it. The colorways we've seen have made us turn away. But we love the Crayon version that will be released with Circus Posterus at this year's DesignerCon. Maybe it's because it's a rainbow version that makes us cheery. Crayon Muckey also glows in the dark and when you lift the head you can see multicolored teeth.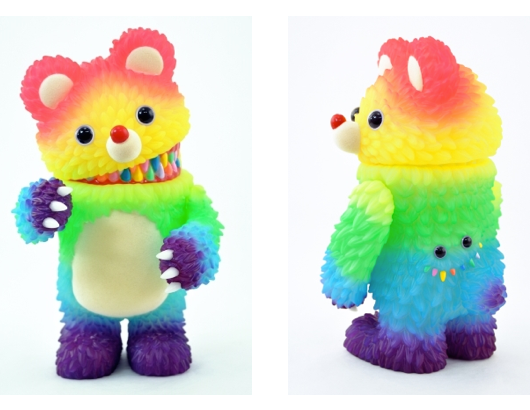 Crayon Muckey will be available at the Circus Posterus booth at DesignerCon on November 8 and 9, 2014. If you're unable to get to the convention it Circus Posterus will release it on their site before the convention. Be sure to sign up with Circus Posterus to be notified when Crayon Muckey drops!
Source: Circus Posterus