Dear Zebra "Holiday Android Mini" Ornaments
Bet your Christmas tree is missing these festive babies. These are mini Androids by Dead Zebra that are ready to be added to any holiday decor. They're a fun take on the traditional holiday balls that most people hang on their trees. They're decorated with festive glitter with a large snowflake on the body.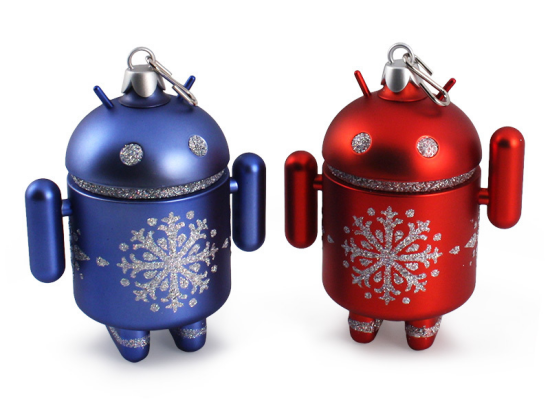 Choose from a red or a blue Android Mini ornament, or if you really want to decorate you tree you can get a tree pack of 10 ornaments (5 of each color). Individual ornaments are $10 USD each and the tree pack is $90 USD and will go on sale in the Dead Zebra online shop at 11AM EDT and again at 11PM EDT.
Source: Dead Zebra