Cute Valentines by Heidi Kenney!
This Valentine's Day, why don't you give someone a Yummy valentine? Heidi Kenney, the creator of Yummy Donuts and other Yummy characters, has a few sets of Valentine's Day cards that you can print from home. The cards include some of her adorable Yummy designs that have been made into toys as well as other characters we haven't seen before.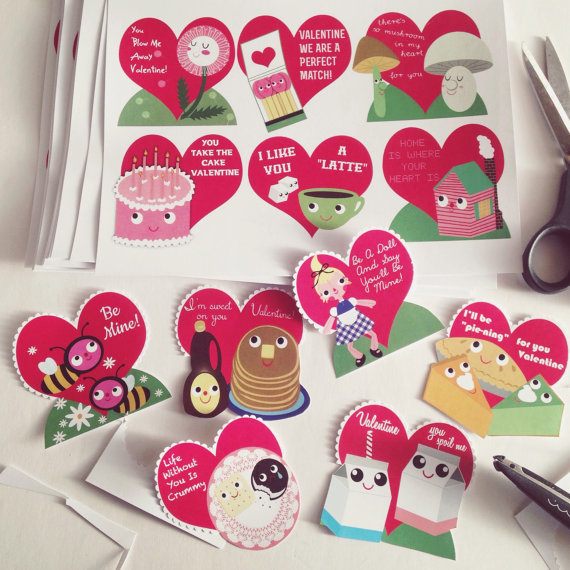 The sets come with 12 card designs each and are available exclusively in Kenney's Etsy shop My Paper Crane. Each set is $5 USD each.
Source: My Paper Crane