Custom Playsam Streamliner by Jeremiah Ketner
We're not sure when it was released, but earlier this week this custom piece by Jeremiah Ketner was available in his online shop. This piece uses a Playsam Streamliner Classic wooden car as a platform. There's two goldfish hand-painted on the car and it looks gorgeous!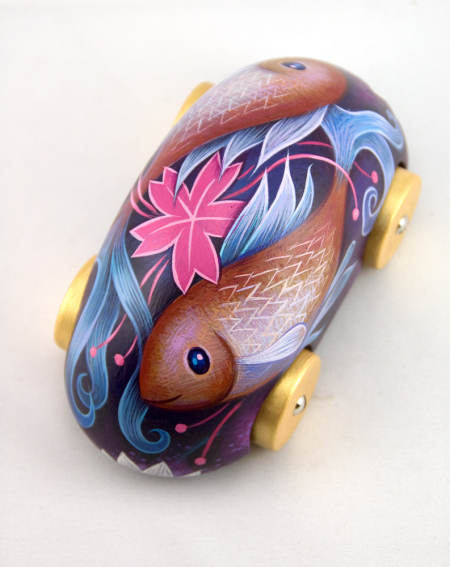 This is the first time we're seeing anything from Playsam but we can see how easy it can be used as a base for custom work. This custom is sold out, but maybe Ketner will add more custom Streamliner Classics to his shop in the future. We sure hope so!
Source: Small and Round