"Curious Critters" by Horrible Adorables
Curious Critters are a couple of new resin figures designed by Jordan Elise aka Horrible Adorables. They reminds us of a couple of dreamy stags with their pastel colors. There's two colorways to choose from-Apple Macaron which is mostly green and Rock Candy which is mostly light blue.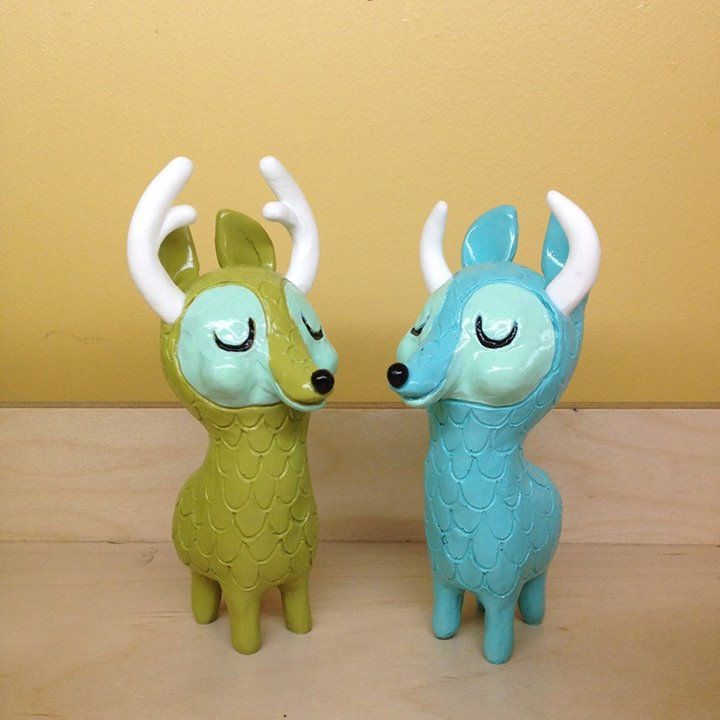 Both stand at a little under 6 inches tall and are made of resin. They're available now at Screaming Sky Gallery for $70 USD each.