Crayola x Kidrobot Coloring Critters
There's a new collaboration with Kidrobot, and we're surprised it hasn't come sooner! Crayola has joined the designer toy scene with their new blind box series, Coloring Critters, and we admit this line is super cute! There's 14 characters in total, all come with an actual Crayola crayon based on their color.
This might be a lot of work to get a complete set of Crayola crayons, but you have to admit it's a fun way to discover colors. This would be great for kids, or kids at heart like us!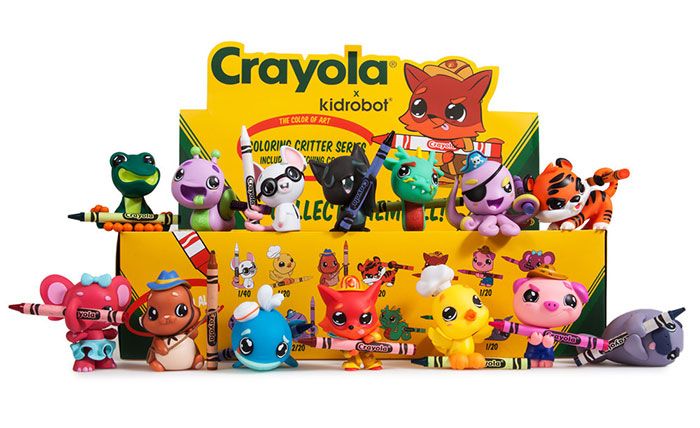 Coloring Critters are available now at Kidrobot.com and other Kidrobot retailers for $9.99 USD each. Get a couple of boxes and have some coloring fun today!