"Clásicos Mini" by Luli Bunny
Introducing a new children's license by Luli Bunny and Pictocuentos, Clásicos Mini is adorable! Based on the photos we've seen this is collection sticker books done as classic children's books. The illustrations are done in Luli Bunny style and looks just as kawaii as her previous works.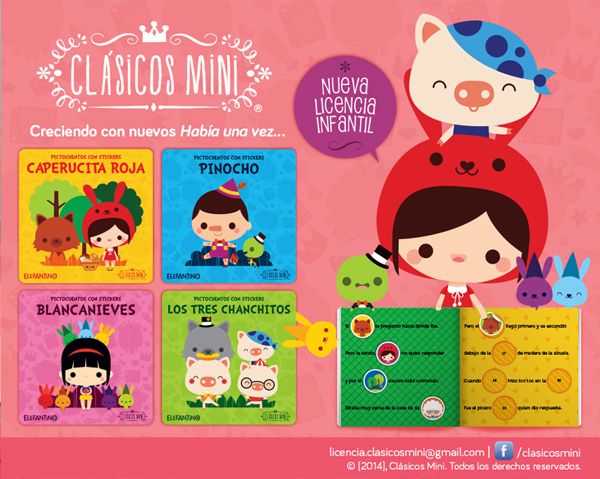 The license is based in Argentina so it in Spanish. But we can get the jist of what each book is about. Can you tell what each book is about?
Source: Luli Bunny