Christmas 2013 Cavey & Coney Coming Soon!
Christmas is coming, so it's time to get yourself ready with these holiday edition toys from A Little Stranger.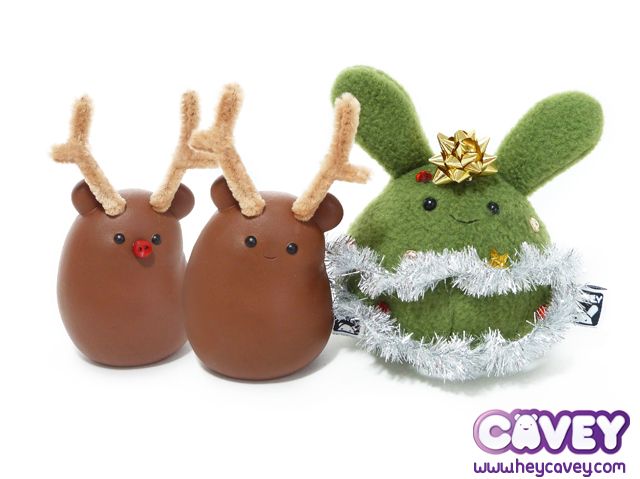 Reindeer Cavey is a hand-painted Vinyl Cavey that comes with a set of antlers. There will be 20 numbered pieces available, including an ultra rare Rudolph Cavey that will be sent to one lucky person at random. Rudolph Cavey comes complete with a red nose.
Cavey's rabbit friend Coney is dressed up as a Christmas tree for this release. Limited to 20 numbered
pieces, Coney is made of green fleece and comes "decorated" with tinsel, little gemstone, and gold wrapping bow on top.
Both will go on sale starting December 2, 2013, at 8PM London time (or 3PM EST) in the Hey Cavey shop. Reindeer Vinyl Cavey will be on sale for £15 GBP (about $24 USD) each and Christmas Tree Coney will be £16 GBP (about $26 USD) each.
Source: Hey Cavey