Chris Ryniak Foggy Smidgen
Who's ready for more big black eye cuteness??? Chris Ryniak is getting ready to release a new colorway of Smidgen! This clear matte gray "Foggy" variant might look gloomy, but with the signature big eyes and little smile you might just go AWWWW.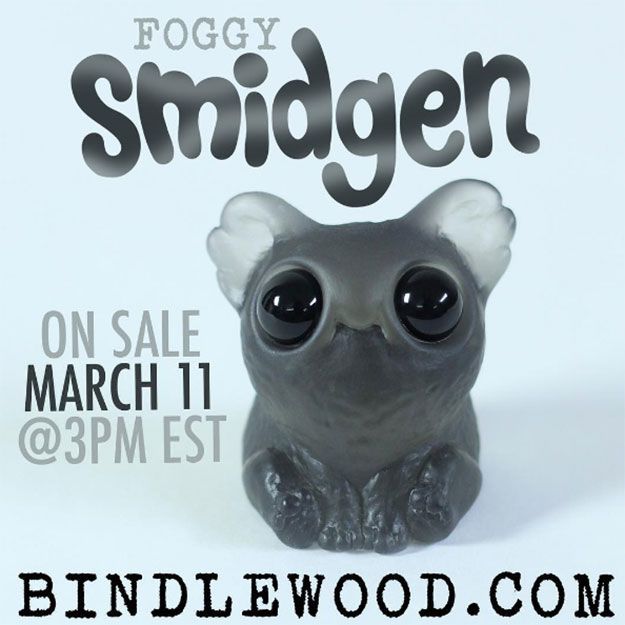 Be sure to set your clocks for this release-Foggy Smidgen goes on sale on March 11, 2017, exclusively at Bindlewood.com at 3PM EST. We're not sure on pricing but expect to pay $20 USD for yours.