Charuca "Hedgehog" & "Cactus" Mugs
We need these cute mugs designed by Charuca! They're based on previous Charuca designs but they're too adorable to not own. Choose from a happy looking cactus or a hedgehog, or get both. We won't judge!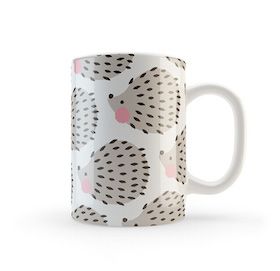 The mugs size are 10.5cm x 12cm, or about 4in x 4.5in, and it can hold about 1.25 cups of fluid. These are available in Charuca's online store for €14.80 EUR, or about $17 USD, each.
Source: Charuca Shop