The Summer Olympics are almost here, and to celebrate the festivities A Little Stranger is releasing special edition Cavey and Coney plushes showing off some Olympic pride. Introducing Champion Cavey and Champion Coney!
Champion Cavey comes in five colorways to make up the recognizable Olympics rings (red, blue, yellow, green, and black). Each Cavey is adorned with a mini Olympic medal and comes with a matching union jack flag enamel badge. Each colorway is limited to 40 numbered pieces worldwide.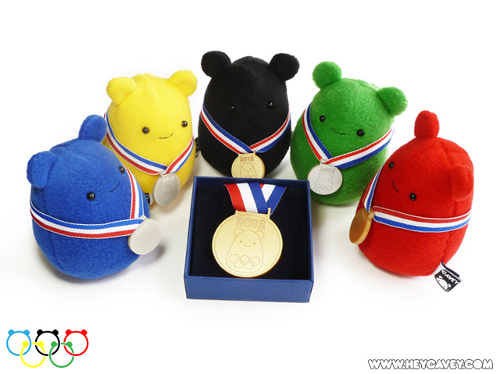 Champion Coney, Cavey's bunny-inspired friend, comes in white with a gold wreath on its head. This plush is very limited edition-only ten numbered pieces will be available and those ten are all a part of a pack. This pack includes Champion Coney, one of each Champion Cavey with their respective badges, and a human-sized Cavey medal. This Coney will not be available separately.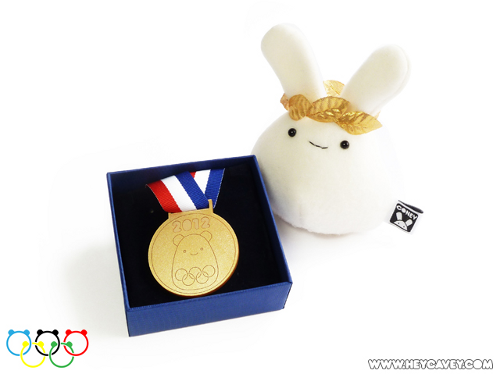 Champion Cavey and Champion Coney are handmade and will go on sale in the Cavey store on July 26, 2012, at 8PM London time, or 3PM EDT. Individual Champion Caveys will be £16 GBP each (a little over $25 USD) and the Champion Cavey packs (with Champion Coney) will be £85 GBP (about $133.50 USD).
Source: HeyCavey