Cavey's Third Birthday Party & Custom Show
Coming this March is Cavey's third birthday, and to celebrate A Little Stranger is having a celebration complete with a custom Cavey show. Join the creator and fans of the plush guinea pig for a special event filled with Cavey creations from 40 artists!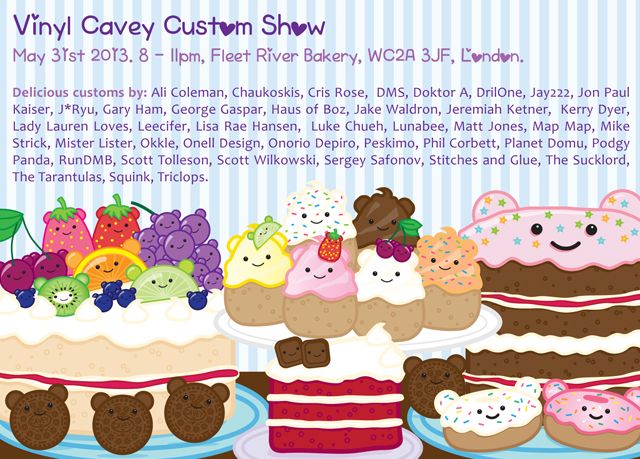 What a line up! If you're in the London area in late May, be sure to swing by to party. And if you can't make it to the show there is a preview mailing list you can join through the Hey Cavey website.