"Cavey's American Cousins" at The Cat and Fiddle Pub
For one night only, A Little Stranger's Cavey will be in the United States for a special event. Cavey's American Cousins is a pop-up art show filled with one of a kind Cavey plushes made by several U.S. artists just for the event. Check out the flyer below-we see some of our favorites!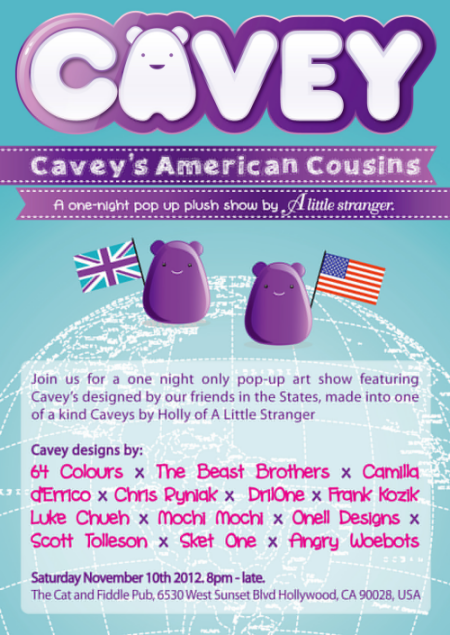 Each Cavey will be on sale through a 7-day auction, bidding to start at November 3, 2012 and all auctions ending the night of the pop up show. In addition to the custom Caveys, there will also be prints that you can only pick up during the show.
Cavey's American Cousins will be held at The Cat and Fiddle Pub in Hollywood, CA on November 10, 2012, at 8PM
Source: HeyCavey