Wishlist Wednesdays: Caveyland by Gary Ham
This week for Wishlist Wednesday we're searching for a custom of a cute retired toy. As part of Hey Cavey's Third Birthday custom show back in 2013, Gary Ham customized a vinyl Cavey toy from A Little Stranger and created one of the cutest customs we've seen! Caveyland takes the vinyl toy to another level with a wooden amusement park car and "Cavey" tunnel.
Everything about this customer is adorable, from the ride to the tunnel to the handpainted cap on Cavey!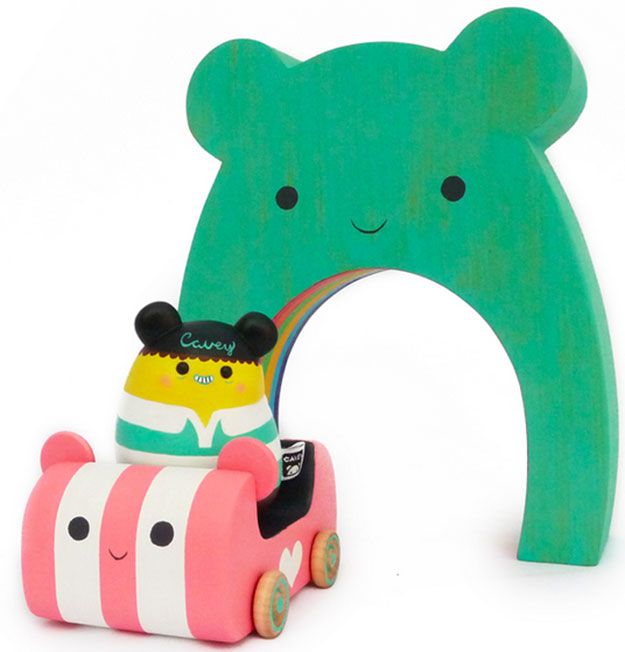 Since this was a customized toy, there's only one of these that were available. Caveyland sold almost right after the show and Hey Cavey retired back in 2015. Still, we can dream that one day more of this custom will be available to fans.