Caramelaw "Skull" Bag Charms
These skull bag charms from Sheena Aw aka Caramelaw are ADORABLE! They include the Caramelaw skull (heart in eye included!) with hot pink tassels and extra. There's only three of these charms and all three have their own additional charm added to it. These charms are made to hang off your bag, but feel free to add them to anywhere that needs an extra pop of color!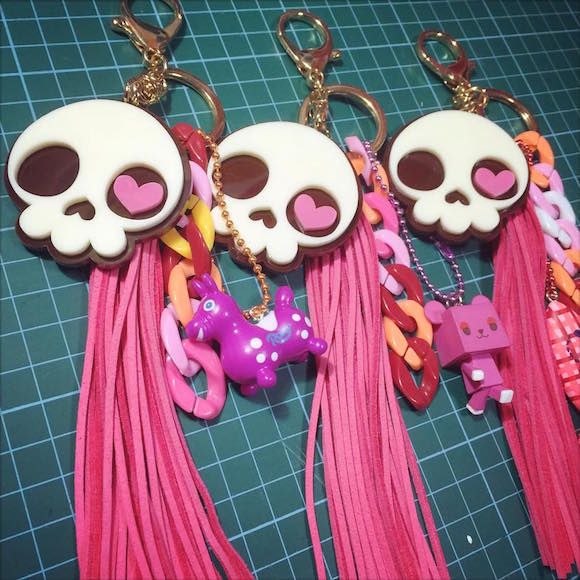 You can get these in the Caramelaw Etsy store now for $20 USD each.
Source: World of Caramelaw on Facebook