Camila Prada "Panda Love" Ceramics
We're finally getting a change to check out the works from United Kingdom-based artist Camila Prada and we're loving the simple and cute designs she's created. We were sad to hear that we missed panda designed ceramics last month, but we're ecstatic to hear that they're be up for sale again later this winter!
There's storage boxes of boy and girl Pandas for you to collect. Below is a pic of the Girl Panda bundle. This 3-piece set will include two storage boxes (medium and large) and a matching mug.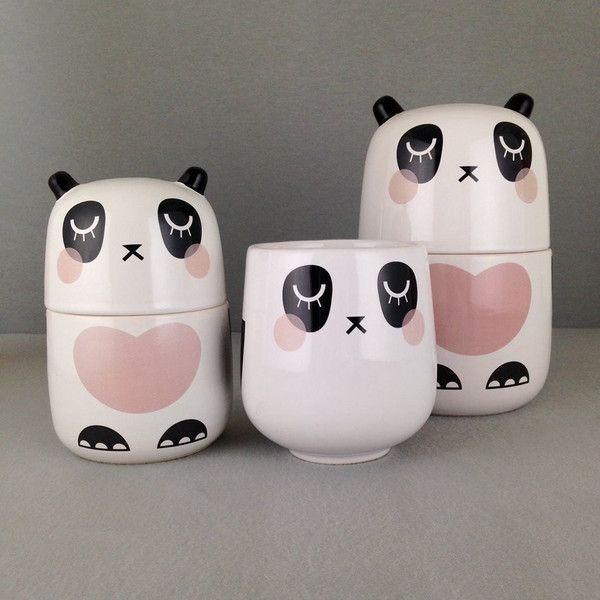 You will be able to pre-order these on February 1, 2015, in Camila Prada's online shop. Prices will range between £22.50 to £89.00 GBP each (or about $34 to $135 USD each).
Source: Camila Prada