Camila Prada Kickstarter Project (& FUNDED!)
Camila Prada launched a Kickstarter yesterday for her adorable ceramics and the fund has already reached their goal! Prada opened her Kickstarter to "revive" United Kingdom's ceramics industry by bringing her creations to a larger scale. Prada creates her ceramics in her own studio by herself and the Kickstarter would help found bring her designs to a factory.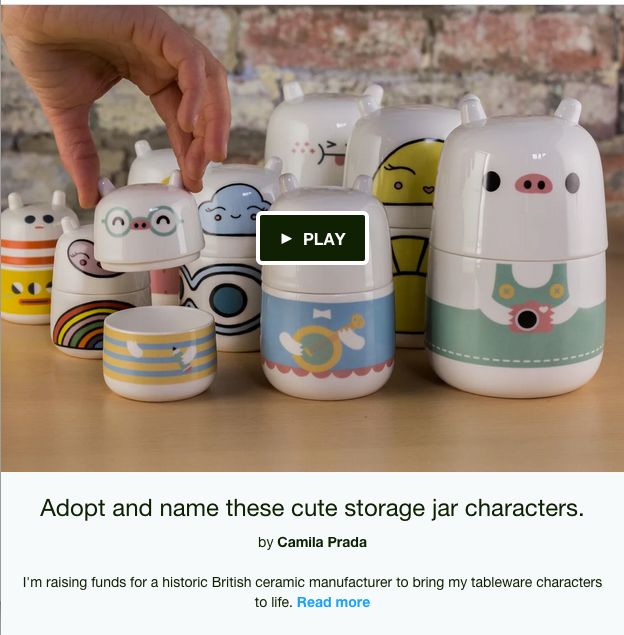 Also with this Kickstarter other artist collaborations would be available. We're talking LouLou & Tummie, Marnie Makes, and one of our favorites TADO will be part of this collaboration so there's an option to have even cuter ceramics. But the best thing we think about this Kickstarter is that you will be able to name your own ceramic making it more personal.
You can still contribute to Prada's Kickstarter by clicking here. You have until June 6, 2015, to be part of this adorable fundraiser and get some cute ceramics as well.
Source: Camila Prada on Facebook