Due to the popularity of this colorway Uamou has released a "Calico" version of their Lucky Uamou toy. This colorway is mostly white with orange and black colors.
As per Uamou's website-"Calico Cats are known for the white coat which is decorated with patches of two other colors (often, the two other colors are orange tabby and black)."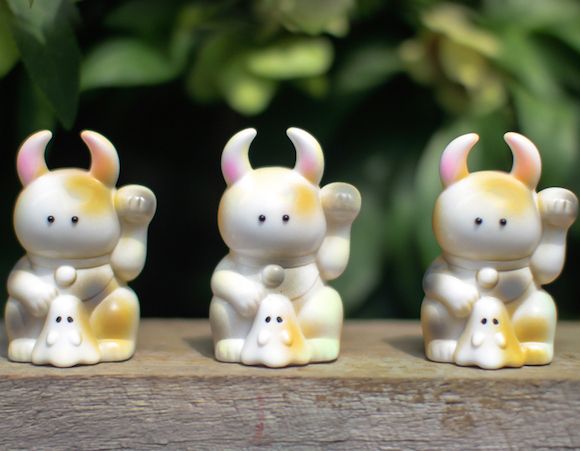 You can purchase this version now on the Uamou online shop for ¥2,000 JPY ( or about $17 USD) each.
Source: Uamou