Buff Monster's Ice Cream Inflatable Re-Release
This is one ice cream that won't melt and will always look cute. Buff Monster is re-releasing his Ice Cream Inflatable later this week with an updated design. It's looks super sweet with the double scoop and cherry on top. We'd "lick it up" if it was real!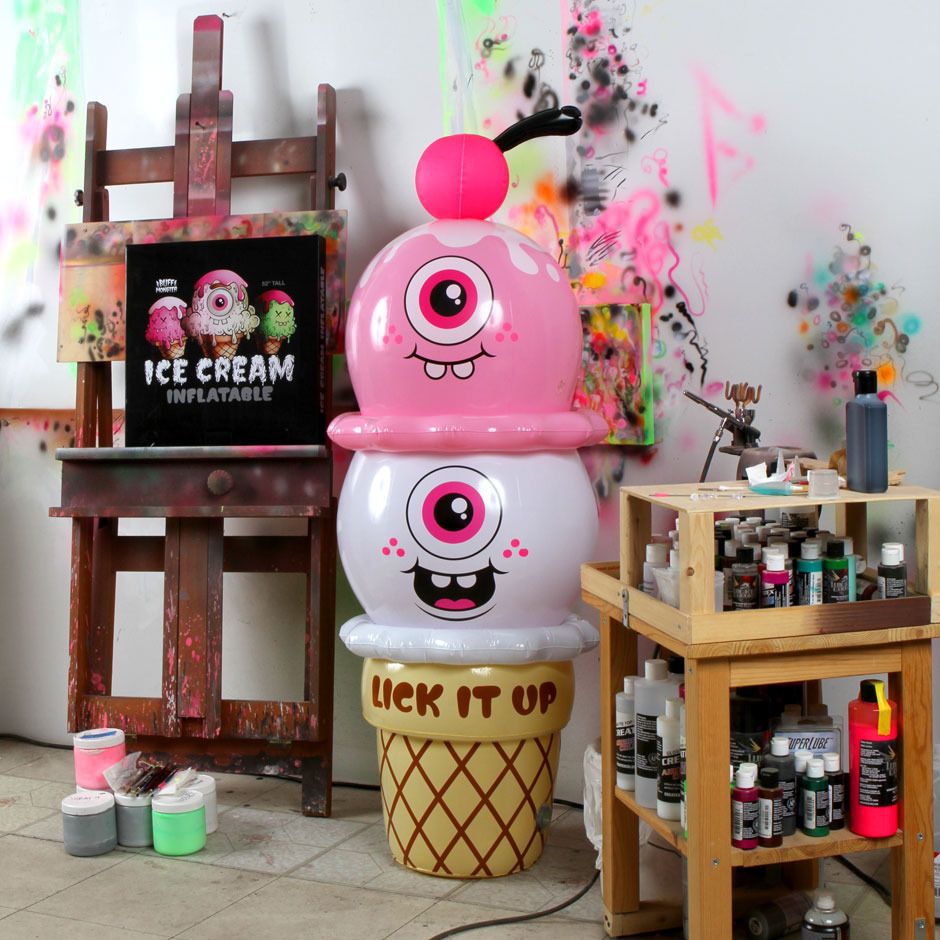 Head over to Buff Monster's online store this Friday, May 15, 2015, at 10PM EDT to get your own Ice Cream Inflatable. They'll be on sale for $100 USD each.
Source: Buff Monster