Buff Monster Archive Sale
If you ever wanted to get some discontinued Buff Monster toys here's your chance to get your hands on some. To celebrate new studio space, Buff Monster will an archive sale consisting of items that has sold out long ago as well as rare piece. There will also be a few new items up for sale at the event too. Anything left over from the sale will go online later in the day.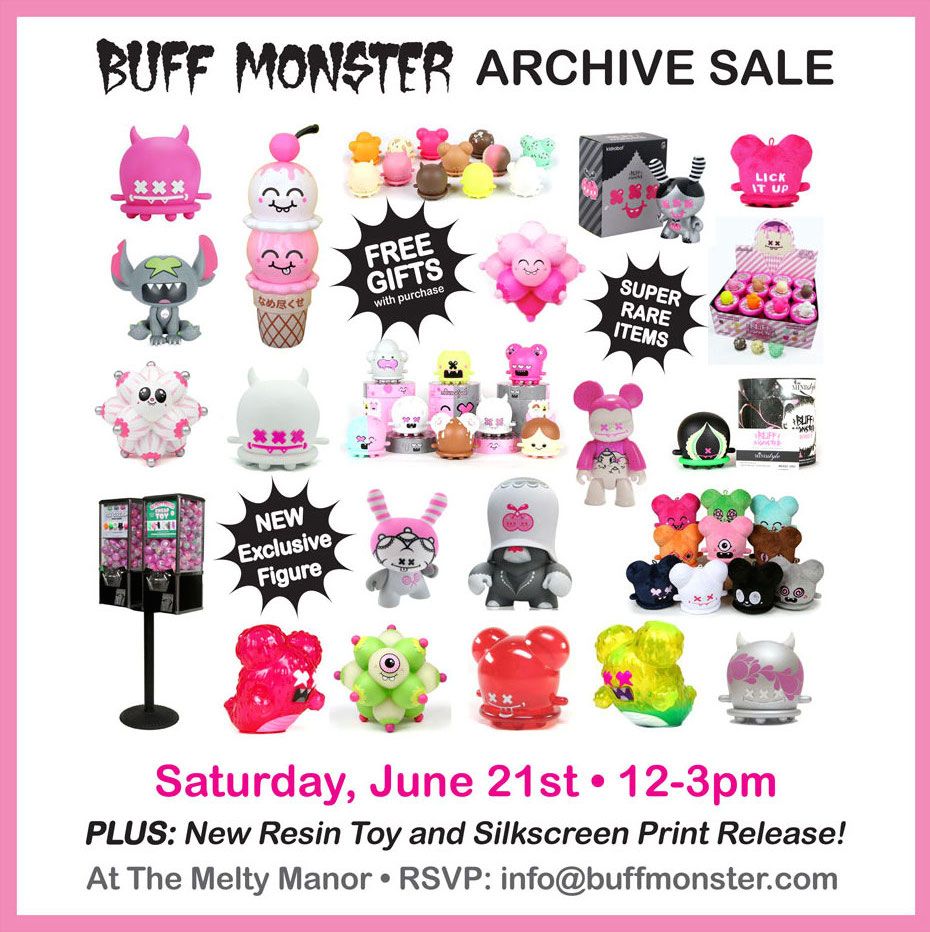 To get the studio address, contact Buff Monster directly for the address. The sale is from 12PM to 3PM. The online posting will go up at 6PM EST on the Buff Monster website.
Source: Buff Monster