We've just learned about this duo from Bubi Au Yeung and Fluffy House this week, but it seems that these guys were available for pre-order in late summer 2014. Seems that this set is now available for regular purchase as we've noticed retailers like My Plastic Heart and Rotofugi have been promoting them for purchase lately.
The two figures portray the status of "OK" and "Not OK" respectively. They also represent a complicated state of mind. Sometimes when someone says they are OK, they may not be while sometimes the other way round…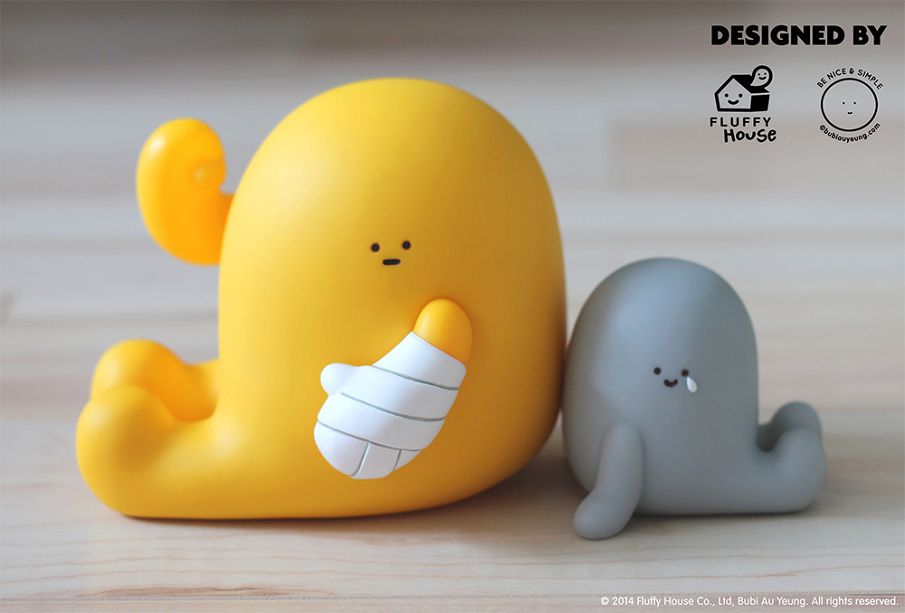 I AM OK WITH WHO I AM, I LOVE THE WAY I AM, IMPERFECTIONS AND ALL.
OK, the larger yellow figure, is 4.5 inches tall and Not OK stands at 2.5 inches. Get the duo at Fluffy House online store or other retailers for $70 USD per set.
Source: Bubi Au Yeung