"Breadou Charms" at Maqaroon
Maqaroon has a line of adorable charms that we're in love with! Breadou charms are in the shape of macaroons with kawaii facial expressions. These charms are made for your phone, but they're so sweet you'll want to hand them from anywhere!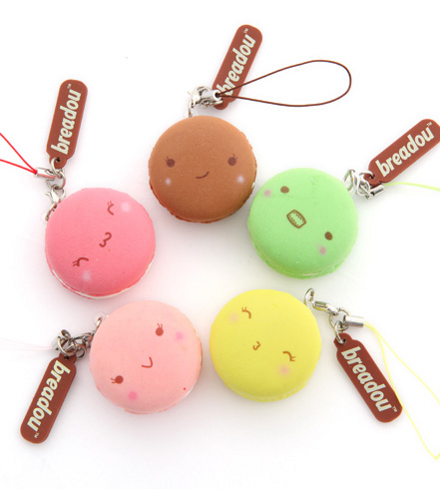 Breadou Charms come in Hazelzut, Teany, Lemonie, Peachy, and Rosie. Get them in the Maqaroon online store now for about $9 USD each.
Source: Maqaroon of Facebook