Bored Inc "Stinky Poo" Mini Plush Set
LA-based Bored Inc will be at attendance at this year's SDCC, and they are bringing Stinky Poo with them. Their cuddly Stinky Poo character will be available in a set of mini plushes in five characters-Grumpy Poo, Poo-quito, Cutie Poo, Ninja Poo and Smarty Poo.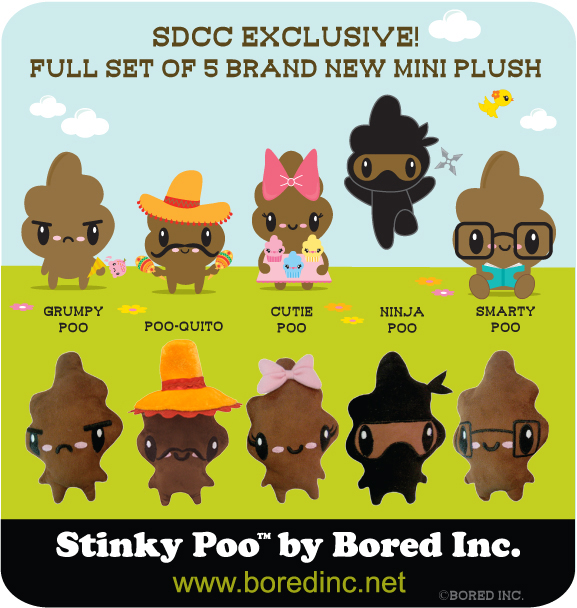 This collection of Stinky Poo is too cute to flush away! The Stinky Poo Mini Plush set will be $38 USD and comes with a limited edition Friends Forever enamel pin. They will be on sale at the Bored Inc. Booth (Booth #609) at SDCC.
Source: Bored Inc