"Bolt" by Luke Chueh x Common Artist Project
This is a Luke Chueh piece we would LOVE to own. In collaboration with contemporary clothing brand Common Artist Project, the low brow artist's bear is now wearable as a fun shirt design. Chueh's bear is largely displayed on the shirt with a pink lightning bolt. Not to mention the material looks super soft.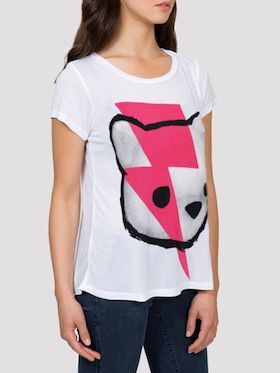 You can get this as the above t-shirt, long-sleeve pullover, or a sleeveless tank. You can order your now on the Common Artist Project website. Prices start at $100 USD each.
Source: Luke Chueh on Facebook