Betsey Johnson I Love Hue Rainbow Purse
Love Skinny Dip London's Rainbow Crossbody Purse but missed out on snagging one? You might want to take a look at the I Love Hue Rainbow crossbody purse by Betsey Johnson. It's possibly even cuter than Skinny Dip London's version!
Johnson's bag still has kept the rainbow shape, however this version also has a white puff accessory attached to the bag. The colors used on this purse are on the primary side compared to the pastels Skinny Dip used. Plus this version includes shimmer in some of the color rings. It's a bag you'll want to wear all year long!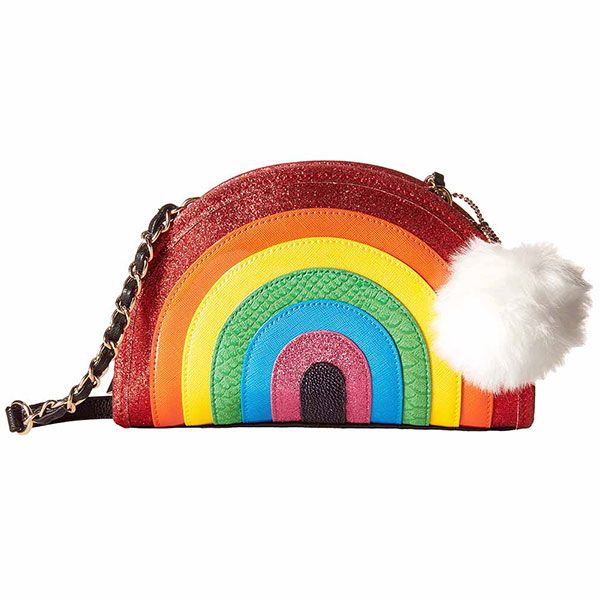 The I Love Hue Rainbow Purse is available now at Betsey Johnson retailers like Macy's and Dillard's now for $68 USD each. Don't miss your chance-be sure to get yours today!