Bei Badgirl "Mermaid Princess" Print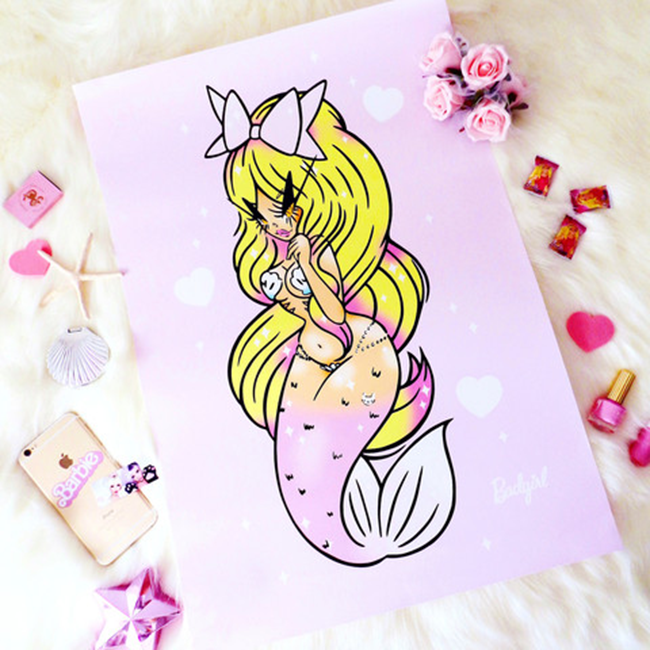 UGH-we are loving this print from Bei Badgirl! It came out earlier last week and has since sold out but we had to gush over it. Originally the print was available as a sticker. Bei's "Mermaid Princess" was also featured as the art for Sugarpill Cosmetics's first lipstick Trinket.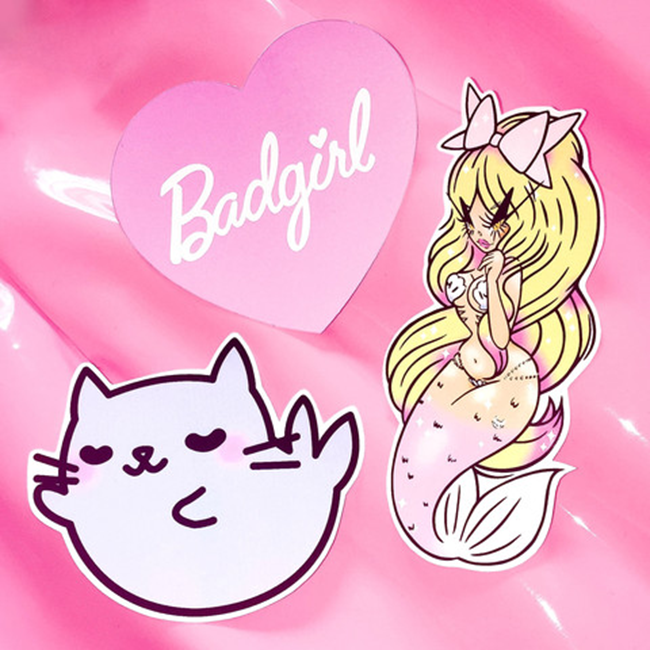 You can still get your own Mermaid Princess sticker on Bei Badgirl's web shop or you can get the Badgirl Start Pack sticker set that includes Mermaid Princess. As for Trinklet, the lipstick was an IMATS LA 2016 exclusive and any remaining stock sold out on Sugarpill's website in less than 5 minutes.
Not all hope is lost. As per her website, Bei plans to release a "Cocoa Butter" version of the print in the future. We're looking forward to see that release when it becomes available.