Bei Badgirl Merbunny Enamel Pin
Who would think that crossing a rabbit and a fish would make such a cute combination? Bei Badgirl has by designing an enamel pin featuring a Merbunny-and it so adorable! Everything about this pin is too cute, from Merbunny's ears in hot pink bows to its lashes to its whiskers.
It's just so cute! We're already picturing stickers, prints, and more featuring this kawaii creation because it really is THAT cute!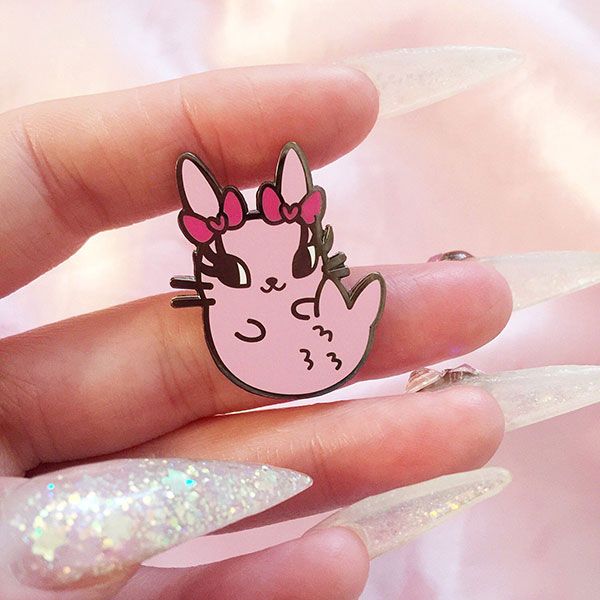 Bei's Merbunny pin will go on sale in her online store Badgirl.Tokyo in a less than 2 hours from now, at 10AM Sydney time to be exact. We're not sure on prices but expect to foot out $15-20 USD for this limited edition pin. We can't wait to own our own mermaid bunny!