"Bedtime Stories : A Custom Bedtime Bunnies" at My Plastic Heart
This Saturday is the opening of a new group show at My Plastic Heart. "Bedtime Stories" is a group show that features Peter Kato's "Bedtime Bunnie" resin figure. There will be a large collection of different types of customs ranging in different styles.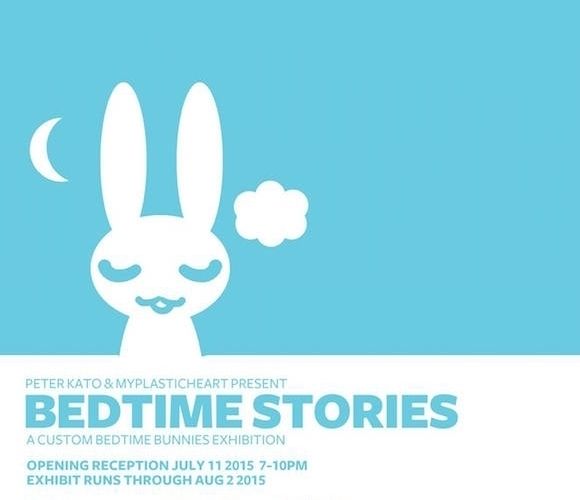 The roster is pretty impressive! The artists in the show include 64 Colors, Alyce Benevides, Andrea Kang, Bjornik, Boykong, Candie Bolton, Doktor A, Doubleparlour, Haus of Boz, Jellykoe, Jenn and Tony Bot, Jeremiah Ketner, Joanne Hsieh, Jon Paul Kaiser, Justin Alan Volpe, Kelly Denato, Kyle Kirwan, Lou Pimentel, Map-Map, Mariangela Tan, Nange Magro, Nathan Jurevicius, OddFauna, Onell Design, Rich Page, Skull Toys, Sneaky Raccoon, Stickymonger, Sugar Fueled, TADO, and Teru Fujita.
Some of the artists will be at the show to meet attendees. If you're in the area that night come out!
Source: My Plastic Blog