Bear and Bird Gallery "Little Golden Years"
Coming this Friday to the Bear and Bird Gallery is "The Little Golden Years" exhibit at Bear and Bird Gallery. The show is curated by Yummy Donuts creator Heidi Kenney and the show featured art based on the children's books by Golden Books. Be these to see the works of 30 artists on their own take of the classic books.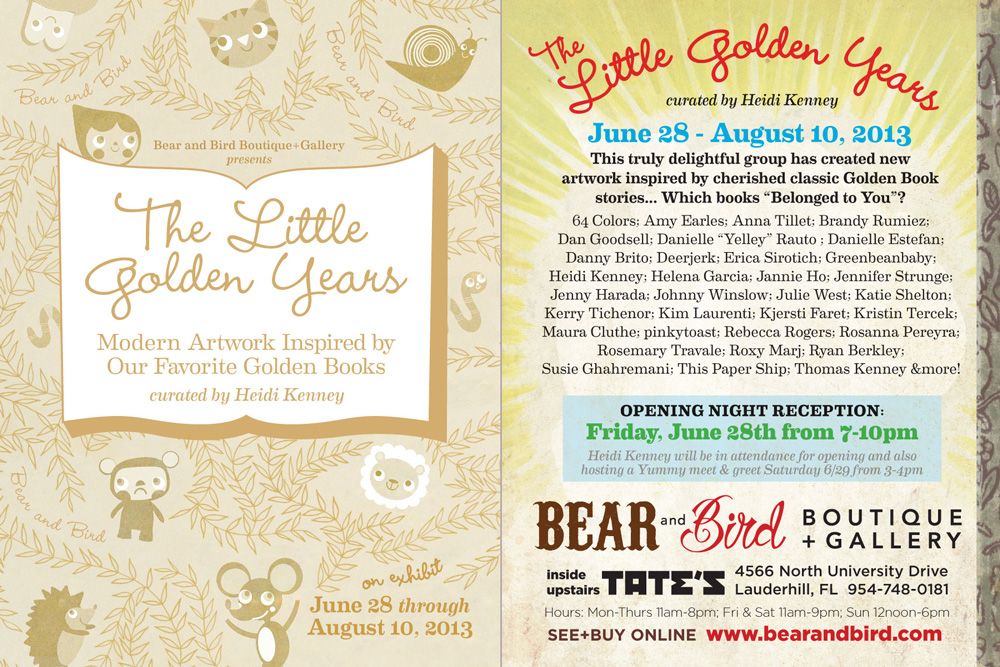 Opening reception will be on June 28, 2013, between 7PM to 10PM. Heidi Kenney will also be in attendance for opening night. The show closes on August 10, 2013. If you're unable to make it to the show you can see the available works on the shop section on the Bear and Bird website.
Source: Bear and Bird Gallery