Argonaut Resins Pearl Mariposa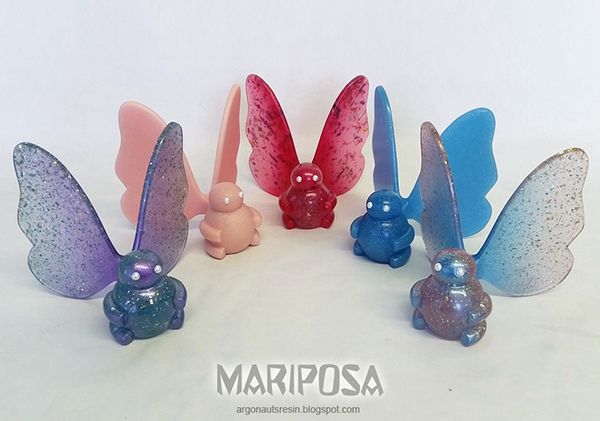 The newest collection of Argonaut Resins Mariposa butterflies are so pretty! The latest release of these beauty include pearl eyes on the face and confetti/glitter details all over.
One of the things that we love about this release, other than the cute chubby bodies, is that how each Mariposa is done. There's always a hint of difference in each piece so no two are EXACTLY the same. Some have extra painted details to really pop and there's even a few that glow in the dark! These figures are available now exclusively in Argonaut Resin's online store for $45 each.