Amanda Visell's "Grandpa Tiger with Baby" Set
From LA-based artist Amanda Visell is Grandpa Tiger and Baby, a two piece resin toy set. Each set is sculpted, casted in resin, and hand-painted with details all the way down to their matching stripes.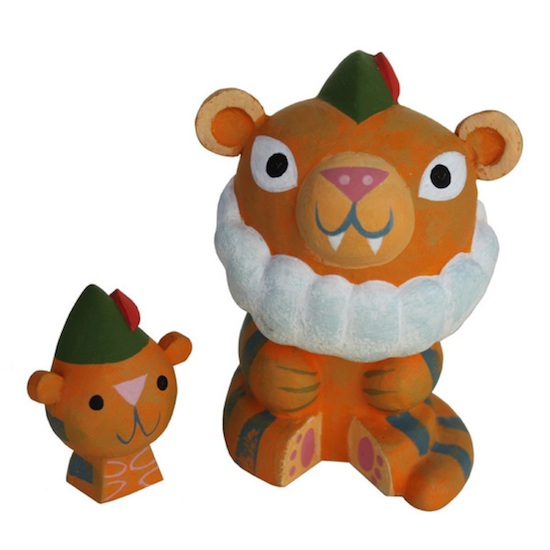 Grandpa Tiger is about 4 inches in size, with Baby looking to be at least 2 inches. They're limited to 25 sets and can only be purchased on MySwitcheroo.com. Get yours for $55 USD each-the website now says it's temporarily unavailable. We hope that means they're not sold out yet.
Source: MySwitcheroo