Amanda Louise Spayd x Chris Ryniak "Thimblestump Hollow Carnival" Case
The second colorway of the Thimblestump Hollow series by Amanda Louise Spayd and Chris Ryniak are up for pre-order now. This variant is called "Carnival," showing a bit more orange and gray compared to the "Leprechaun" set that was launched at this year's SDCC. There are ten figures in a set and the average size of each toy is about 3 inches tall.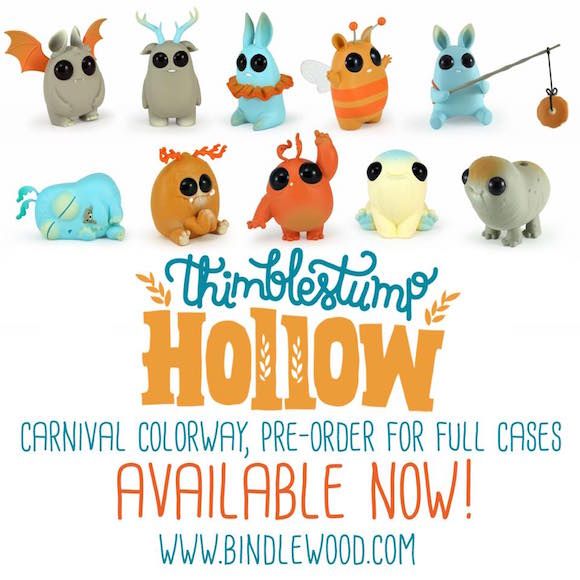 You can pre-order your case now at Bindlewood.com for $140 USD per set. The expected shipping date of these little guys is October 2015.
Source: Amanda Louise Spayd on Facebook