"Aldara x Sama" by ESC Toys
NYC-based company ESC-TOY has been posting photos of their newest creations on their Twitter for the past few days. Our favorite is "Aldara x Sama," a toy collaboration with international lifestyle brand Frombie. Aldara x Sama was previously introduced at this year's Anime Expo but will also be on sale online later this week.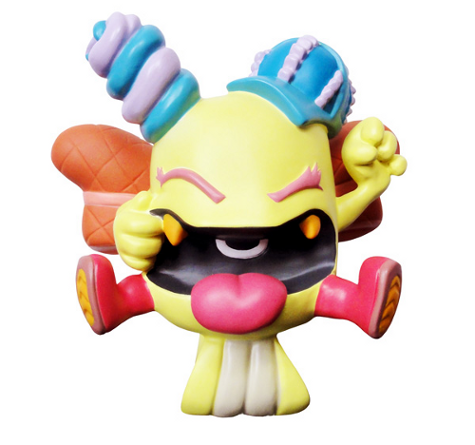 Aldara x Sama is made of resin and is 3.5 inches tall. It will be available on July 27, 2012, at 11AM EDT in the ESC TOY online store for $30 USD. There's only 30 editions of Aldara x Sama available so we recommend not waiting to get yours especially since the price is just perfect.
Source: ESC-TOY