"Abominable Mini Marshall" by 64 Colors & Squibbles Ink+Rotofugi
Just in time for the snow and ice. Here comes Abominable Mini Marshall by 64 Colors and Squibbles Ink + Rotofugi. This new version of Marshall Mashumaro is such a kawaii take on the Yeti-how you can be scared of such a cute guy???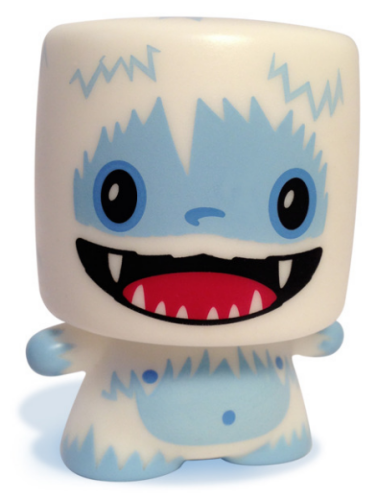 Abominable Mini Marshall is smaller than the average Marshall toy-this variant stands at a little over 2 inches tall instead of 3.5 inches. This edition of Abominable Marshall is limited to 500 pieces and goes on sale tomorrow, December 20, 2012, in the 64 Colors online store and Rotofugi for $7.95 USD each. Try to get your before Christmas if you can!