64 Colors "Wind Effect" Custom Gollo
The latest custom toy from 64 Colors is different from what we've seen from them and even other custom toys. "Wind Effect" uses the Kumano Gollo vinyl created by artist Akiyoshi Chino and manufactured by Cross World Connections. This toy came out years ago so we're new to the platform, but we're loving 64 Colors interpretation of it!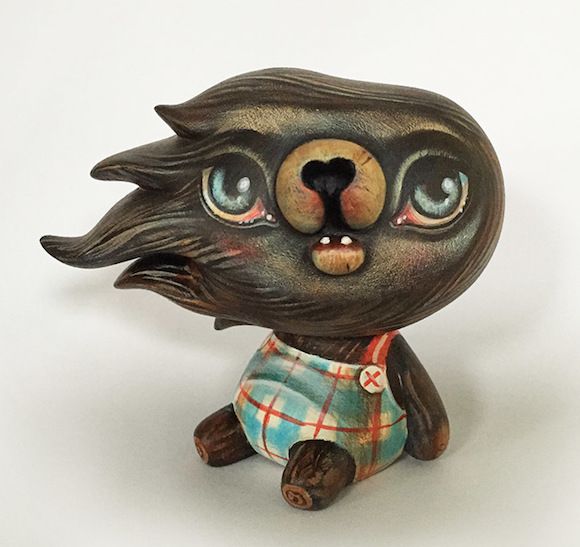 The windy hair/fur is part of the toy itself so there's no sculpting in this piece. "Wind Effect" stands at 3 inches tall and is hand-painted. Get this one-of-a-kind piece in the 64 Colors online store now for $165 USD.
Source: 64 Colors