64 Colors Toasted Mini Marshalls
It's been ages since we've seen new stuff from 64 Colors and Rotofugi+Squibbles Ink. Since it's been awhile since we've seen new vinyl releases from 64 Colors, we were hoping to see a new drop around San Diego Comic Con. Sure enough, we were right because there will be two new versions of Toasted Mini Marshall dropping at SDCC!
These new versions of Toasted Mini Marshall come in two facial expressions-Surprised and Joyful Just like the first "toasted" version of Mini Marshall, these two will be hand-painted so that they look like toasted marshmallows. Since the "toasting" is done by hand no two Mini Marshalls will look the same!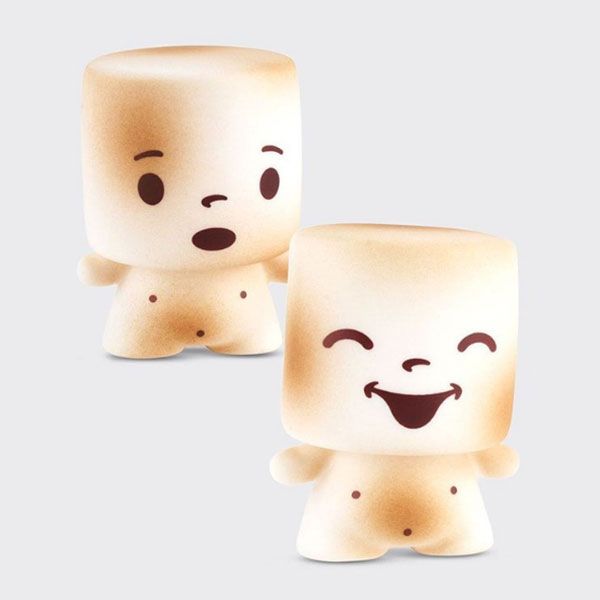 Toasted Mini Marshalls will go on sale at the Rotofugi booth (booth # 5248) on SDCC Preview night, July 20, at 8PM for $11 USD each. If you're unable to attend you can also purchase them online at Rotofugi.com at $9.95 USD each!