64 Colors & Squibbles Ink+Rotofugi "Spring Mini Marshall"
What happens when you cross a rabbit with a marshmallow boy? You get the newest Mini Marshall from 64 Colors and Squibbles Ink+Rotofugi. "Spring Mini Marshall" is a floppy ear white rabbit, complete with whiskers and buck teeth. It's here to kick off Spring and bring us closer to Easter.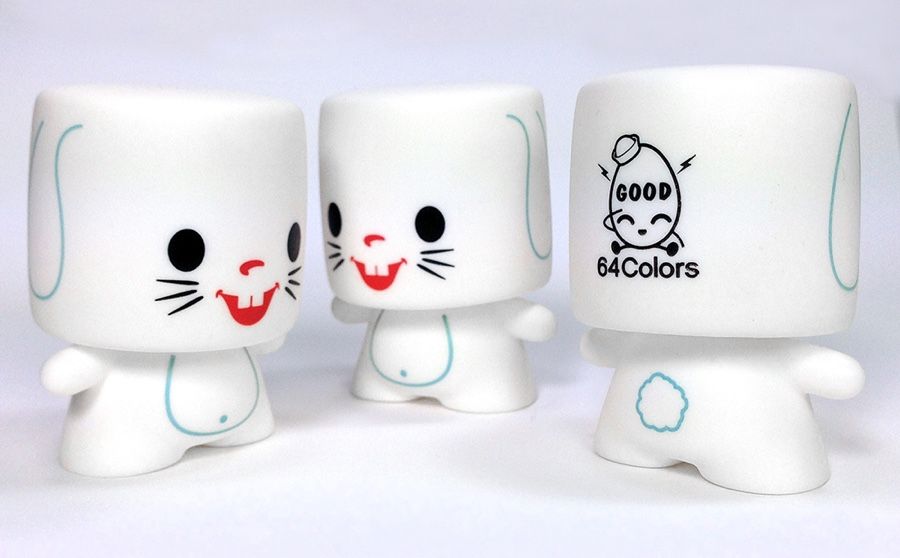 "Spring Mini Marshall" is 2 inches tall and will go on sale on the Rotofugi website on April 1, 2015, at 10:59AM EDT for $12.95 USD each. We hope this isn't an April's Fools joke, cause we're ready to buy our own Spring Mini Marshall now!
UPDATE 3/29/15: You will also be able to get one over at the 64 Colors web store on April 1, 2015, at 10AM EDT. They're limited to 350 pieces and the ones purchased through 64 Colors directly will get a matching pin and will be signed by 64 Colors as well.
Source: Rotofugi