64 Colors "Pirate Gumdrops"
Who would think that a patch-eyed puppy could be so adorable? The duo that makes up 64 Colors, that's who! They released a small line of custom Gumdrop pups yesterday. These Pirate Gumdrops, as each one sports an eye patch, went up for sale just several hours ago today.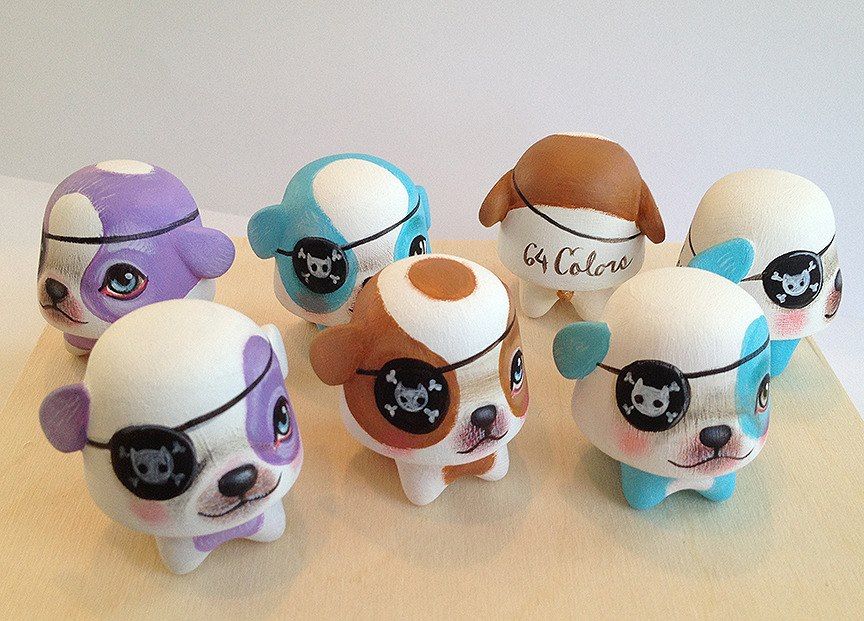 There are 12 Pirate Gumdrops in total-6 blue variants, 4 tan variants, and 2 purple variants. Each one is painted over their vinyl Gumdrop toy as a base and was hand-painted so each Gumdrop looks a little different. But like many 64 Colors custom toys, these sold out pretty fast. You can still see some of the pictures of the pups by going to the 64 Colors online store to check out the details and gush over their cuteness.
Source: 64 Colors on Facebook