64 Colors "Marshall Star Patrol" Print
The newest print from 64 Colors is out-Marshall Star Patrol shows the marshmallow boy ready to shoot into outer space for adventure!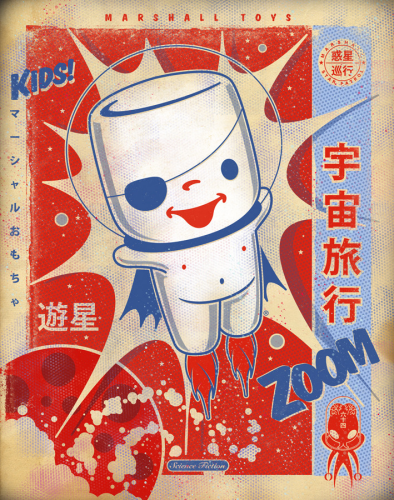 Marshall Star Patrol is 11 x 14 inches in size and is mounted on a wood panel. There's only 20 signed pieces of this print and is currently priced at $75 USD. Get this piece of art only in the 64 Colors online store.
Source: 64 Colors